5 Ways to Get New Clients Fast
How to Get New Clients Fast 
You're already using social media marketing to try and drum up more business–showcasing your work in photos and videos online, but how many people even see your posts, let alone become paying customers? Here's 5 ways to get new clients fast and keep them.
add-
MAKE A LASTING FIRST IMPRESSION
As a stylist or barber, you're running a real business. How do you get new clients fast to grow your salon business? Legitimate businesses have a brand…a recognizable and consistent presence.
Whether online or in the shop, your image will speak volumes to the clientele you attract and can impact the volume of new clients you service.
You'll be more likely to get hair clients fast if they can recognize your work.  To build a consistent brand online, start by watermarking or "branding" every picture you post of your work with your name and phone number.  That way you can be sure to always get credit for posts, likes, and shares. You're more likely to be contacted by someone who likes your work if they know your name and how to reach you. When people visit BestDooz.com, they often search the Salon Finder to find a stylist in their city, state or nearby zipcode. (Unless you're in the "614", you might not recognize it's in the Buckeye state.) For this reason, I highly recommend including your city and state too.
SEPARATE BUSINESS FROM PERSONAL
Posting your photos on social media is a great way to get new clients fast, especially if you have a lot of fans and followers. If your social network includes only connections to family and close personal friends, I recommend creating a professional page for your business. After all, you're running a business and that should be separate from your personal life.
Now before you get the wrong idea, I'm not suggesting that you refrain from sharing with your followers.  I am simply recommending that you also create social media marketing pages specifically for your business. You SHOULD share, post, like, comment, and laugh online often. One of my favorite celebrity barbers, Marvin 'Scissorhands' Taylor, delights his followers daily with funny stories, quotes, and videos of his life AND his professional work. His style and demeanor are warm and welcoming.  New and existing clients truly enjoy their experience in his chair. In addition to his Facebook and Instagram pages, Marvin also promotes his services in the BestDooz Salon Directory.
RISE ABOVE THE NEWSFEED CLUTTER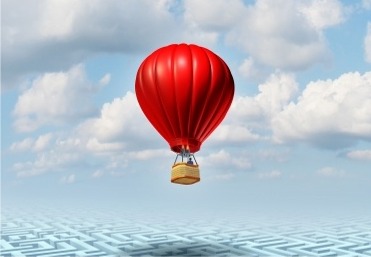 Even the most captivating posts can go unnoticed in fast-moving newsfeeds. To reach get new clients fast, you have to get in front of more new clients. You can pay for social media marketing, which may get you more views and likes, but it rarely translates into new clients that pay for services.Your business cannot grow and prosper without loyal new clients. But even the most fabulous hairstyles posted online can get buried or missed by the people looking for you. I recommend marketing your services online in a more permanent way. Your own website can really boost your brand and professional image. Beware of all the fees for a website.  Consider the overall costs to host, update and maintain a full website before you decide. A promotional package at BestDooz is an affordable alternative. Our packages offer the advantages of a full website without all the hassle and added costs.  It's a great way to showcase your work and attract new clients near you. Learn more…
TELL SOMEBODY
If you're a talented stylist or barber, you've already got the best marketing tools in your hands. Your satisfied clients are walking billboards for your work.
If they are happy with your service, they're probably willing to talk about it.
Keep them coming back and ask them for new client referrals. Consider offering your existing clients a discount for every new client referred.

At the very least, every one of your clients should carry 2 of your business cards with them–one to give away and one to keep for their own reference. At each appointment you should give them a new card to give away to someone new. The small investment you'll make in business cards will be worth it to spread the news to new clients fast.
Loyalty Rewards 
Give your clients a discount for repeat appointments with the BestDooz Virtual Rewards Program.
Consider adding a QR code to your business cards and other print advertisements so potential clients can easily save your contact information on their mobile device.  Being easily accessible is key to getting new clients.  A business card can get lost or misplaced, but people rarely go without their mobile device.
A Salon Promotional Package at BestDooz.com includes a personalized QR Code you can use to grow your salon business offline. 
COMMIT TO SUBMIT
One of the best ways to get new clients fast is to appear before their eyes. More than 76% of people surveyed said they rely on search engines like Google and Bing to connect with nearby businesses. The more often you post and update links to your business, the more likely you are to appear near the top in search results for people in your area. I recommend at least monthly updates for stylists and barbers listed in the BestDooz Salon Directory. By uploading new photos regularly, your listing and other links stay fresh.  Frequent, relevant posts can increase your popularity in the search engines. Let's face it, most of us are addicted to our mobile devices. BestDooz Mobile makes it easy to connect with people on the go.  Download BestDooz Mobile free. Create a member profile and upload photos of your work.  You can really give your brand a boost with a promotional package. Then, share your listing on Facebook and Instagram.
Get New Clients Fast
Discover more ways to attract new clients fast and grow your salon business.
To grow your salon business, you must commit to submit your work regularly. Post pictures, comment on other posts, like pages, and share your expertise to attract new clients. Ask your existing clients to let you snap a picture or two of their transformation and finished hairstyle. Perhaps they can tag you in their selfies.  Set aside time each week to upload and share your work to attract new clients.  The fresh, clear examples of your talent will also inspire your existing clients.
Get more free salon marketing tips.