Feeling Good Outside and In…Custom Wigs Can Boost Confidence
YOUR CUSTOM WIG SPECIALITY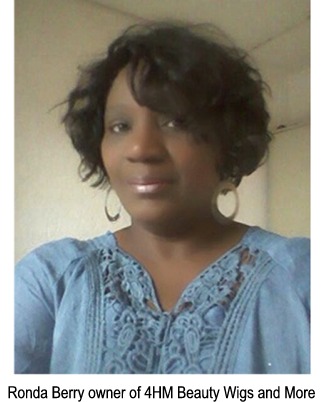 In today's society, wigs have become fashionable and popular.  There are a wide variety of brands, styles and colors to fit one's facial features and complexion.  However, let's not forget celebrities are designing their own brands and making a fashion statement; which further increases the popularity of custom wigs.
In the past wigs carried a stigma; you wore a wig if you had hair loss.  This is further from the truth.  There are many people who wear wigs to change their style.  So instead of changing their own hair color, they purchase a wig with the color or highlights they desire.  Due to allergic reactions to chemicals, some individuals cannot color or obtain a permanent wave so they wear a wig to reflect these chemical changes.
Are Custom Wigs worth it?
With the many brands and styles already in existence you may ask; why should I choose to have custom wigs made?
There are a number of reasons a person would choose a custom made wig.  A few examples may include:
An individual may prefer a design to fit their own unique style
A wig that you loved and purchased in the past,  the color or style has been discontinued by the manufacturer
Some wig manufacturers design wigs with an average wig base.  If you have a petite or large head, the average base may not properly fit your head.
Medical reasons, i.e. alopecia and individuals going through chemotherapy.  These individuals may require a specialized wig.
Remember custom made wigs usually come with a hefty price tag ranging from $800 – $2500.  If the wig is properly made and regular maintenance is performed, these wigs will last a long time.
Other wigs you can choose from, which can be purchased from your local wig store, are the standard cap, monofilament cap, lace front, and hand-tied wigs.  The types of hair you can choose from are human, synthetic, and premium fiber.  They carry a price ranging from $35 – $500.
Whatever route you decide to take, choose a wig that fits your facial features, complexion, that feels comfortable, and looks natural. Once found, rock it like it's your own hair.
---
Find a hair stylist who specializes in custom wigs near you.
Darlene Alexander is a licensed Cosmetologist and Trichologist. She's the Vice President of Heavenly Essence, Inc., the creators of Pure'ity Hypo-allergenic Hair Care Products. She's the international best-selling co-author of Success in Beauty: The Secrets of Effortless Fulfillment and Happiness and Be in the know...About Your Hair. Visit: www.heavenlyessence.net.